Description
IT'S HERE! — The New Fly Fishing DVD!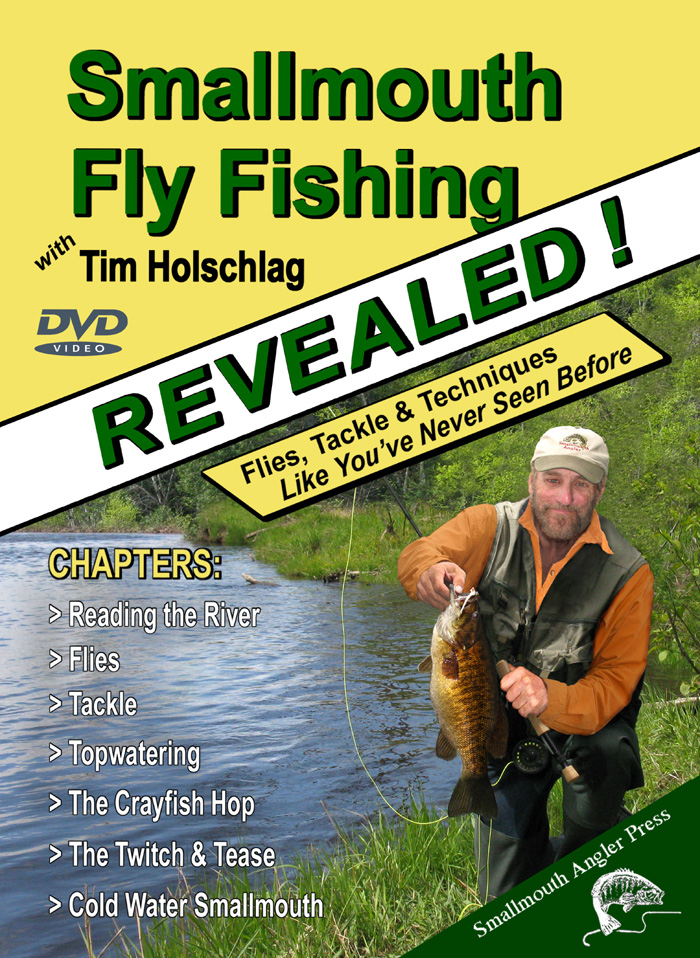 The Best
Smallmouth Fly Fishing
DVD Ever Filmed
After 2 years of filming and a long production process, our new DVD is a big success!
"Smallmouth Fly Fishing– REVEALED" does just that– it reveals all the details of the techniques covered in the popular book "Smallmouth Fly Fishing," with Tim Holschlag live on the water.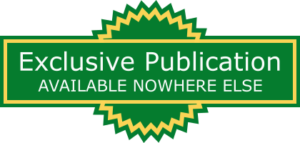 Watch the Introduction from the New DVD:
"Awesome DVD!!! This really is THE video on smallie flyfishing! There is nothing else that even gets close as far as covering the whole gamut — flies, tackle, rigging, targets and detailed techniques — topwater fishing, mid-depth, and all the way down to bottom-bouncing. You even include cold water fishing. I just can't believe how much you've packed into a 70-minute DVD!"
– Mike Giffith
Madison, WI
Fish with Tim Holschlag
Live on the water with Tim Holschlag, you'll learn exactly how to do the Crayfish Hop (the best subsurface technique ever invented). Find out why and when smallmouth take topwaters, and see the 3 best topwater retrieves. Learn the Twitch and Tease for mid-depth fishing, with all its variations and details.
Tim shows you the 10 best flies for smallmouth bass, with underwater demonstrations, and how to fish each of them. See our simple 2-leader system, and watch close-ups of Tim tying the best, easy knot for smallmouth fishing.
Tim gives you casting instruction, too, showing you the simple secret to cast big smallmouth bass flies easily. Plus, see how to catch the biggest smallies you've ever seen, by using an amazing technique that hardly any fly fishers know about– the Float and Fly.
See Samples from the Flies Chapter:
THERE IS MUCH, MUCH MORE IN THE FULL 70-MINUTE DVD. You've just seen only 1:40 minutes of this 9-minute chapter on Smallmouth Flies.
Smallmouth Bass Flies, Tackle and Techniques Like You've Never Seen Before
Besides spectacularly beautiful fly fishing scenes with plenty of fish-catching action, you'll see how your fly performs underwater, how to use your rod tip to animate the fly, how to use the line belly to work your fly and why you must use a strike indicator for warmwater fly fishing. You'll see live-action fish strikes in slow motion, showing exactly how your indicator moves when the fish hits.
"Best Smallmouth DVD ever– I loved it. Here are some of the reasons why:
** Excellent underwater footage of the twitched fly moving (as a beginner I appreciate seeing what it should look like — I can figure out how to do it from there).
** Great examples of the effects of strikes on the indicator. (At the school, I remember you saying how you wished a fish would hit on the hop so I could see what it looks like — now I know).
** The video of the crayfish hop was great. (I would have never figured it out from just the book.)
All in all, I really enjoyed it and believe you did an excellent job of condensing the school information into an easy to understand DVD. This DVD truly is the "greatest thing since sliced bread!"
— Matt Bemer
Smallmouth School Student,
Cleveland, OH
See Samples from the Crayfish Hop Chapter:
THERE IS MUCH, MUCH MORE IN THE FULL 70-MINUTE DVD. You've just seen only 1:49 minutes of this 14-minute chapter on the Crayfish Hop.
A School on Film
This new video is solid instruction, not merely entertainment. It shows you everything you need to know to fly fish for smallmouth bass.
Do you catch several good-sized smallmouth every time out? You can, with the skills you'll learn from this video!

"This is a quality release. For your first 'out-of-the-box' DVD, it's a very nicely done piece of work. There are some imperfections, but nothing blatant.
> Professional, well-designed but not over-done like many are. Simple is good, and I enjoy Tim's warm 'regular guy' approach.
> Chocked full of extremely useful, excellent information. I'd expect nothing less from Tim Holschlag.
> It's entertaining as well as informative. It's well worth the $26.95 price tag– an excellent educational and reference tool for successful smallmouth fishing with a fly rod.
> I'm going to watch it again – because I want to, not just to review it."
— J Leslie Booth
Editor and Multi-Media Professional,
ofieldstream.com