Description
The largest and most comprehensive book ever written on the topic — 352 pages, over 200 photos and illustrations, many in color.
3 BOOKS IN ONE !
Part I: 15 Chapters of Instruction
Smallmouth biology, river features, lake habitat, fly tackle, casting, wade fishing, boat rigging, and all techniques for both rivers and lakes
Part II: 40 Best Smallmouth Flies
Color photos, illustrations, recipes, and fishing instructions for the 40 top smallmouth flies.
Part III: 100 Top Smallmouth Destinations
The hundred best places to fish in North America, with maps, detailed information, and fishing tips.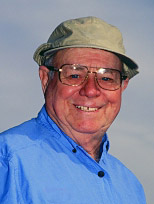 "Smallmouth Fly Fishing" is a super book every serious fly rodder should have who chases this wonderful fish. It is filled with practical information only understood by someone like Tim Holschlag who has spent years guiding and fishing for smallies. The illustrations are superb and extremely helpful. Like this grand fish– don't let this one get away." — Lefty Kreh
In this book you'll find:
Cutting-edge presentations
Never-before-published fly patterns
Targeting big bronzebacks
How to catch smallies in any size water
Boat buying and rigging guide
Tim's ten topwater truths
Guide's secrets for difficult water conditions
… and much, much more!
Tim Holschlag, "Mr. Smallmouth "
Few can match Tim Holschlag's passion for and knowledge of smallmouth. A long-time smallmouth guide, angling instructor and writer, he has avidly pursued the species for over 40 years, angling for them in 300 different streams. His 1990 book Stream Smallmouth Fishing was a classic on small water smallmouthing. Smallmouth Fly Fishing is sure to become the authoritative work on catching bronzebacks from all types of water.
"Tim Holschlag is a renowned smallmouth angler, and this is one of the most comprehensive books on fly-fishing for smallmouth to come out in some time." — Fly Fisherman magazine
"This thick volume is crammed full of information on every aspect of fishing for smallmouths. Even if you've been chasing these fish for decades, Holschlag provides enough new information to make your fishing much more successful and rewarding." — American Angler magazine
"Key to the content of this book is Holschlag's vast experience with smallmouth bass. He has explored waters all over the United States and has fished more than 250 streams and 100 lakes." — Eastern Fly Fishing magazine
"Nobody knows smallmouth bass like Tim Holschlag. Smallmouth Fly Fishing will surely become a collector's item." — Tom Helgeson — editor, Midwest Fly Fishing magazine
"Tim writes from A to Z about his beloved smallies. A must-read for every angler in pursuit of smallmouth." — Ron Schara– 'Backroads' Host, The Outdoor Life Network
"Holschlag's smallmouth passion has inspired him to write books. The new book is devoted to the art of fly fishing for smallies, and he expertly covers the topics, ranging from the right gear to the right fly to the right place." — Minneapolis Star Tribune
"Mr. Smallmouth's latest treatise, "Smallmouth Fly Fishing," is a hit! I have seen the few books that have been written on fly fishing for smallmouth bass. For my money, Tim's new book is the best of the lot." — Bronzeback News
"Cutting-edge presentations. How to catch smallies in any size water. Targeting big bonzebacks. It's all here, brilliantly written in a 'no nonsense' fashion with over 200 illustrations and photos." — Feather-Craft Fly Fishing– St.Louis, Missouri
"The definitive book on smallies." — Bob Mitchell's Fly Shop
"A great new book by Tim Holschlag, about twice as big as his first one. I recommend you buy it before it sells out and you have to pay premium prices to out-of-print booksellers, like with his first book." — Clyde Drury, Editor, The Smallmouth Bookshelf
"Holschlag has produced a detailed plan to pursue smallmouth bass. He goes one step further than most books by adding detailed information on places to catch smallmouth across the country, covering many diverse locals. This is a book every bass angler should have." — Forth Worth Fly Fishers, Texas
"Tim Holschlag's book "Smallmouth Fly Fishing" has started to change the way I think. His outlook covers 40 years of pursuing smallies. I've re-read some chapters three times." — Steve White, president, Missouri Smallmouth Alliance
"Really three volumes packed into one convenient package, with modern and innovative techniques. No doubt about it, a very helpful book for fly-fishers of all levels of experience. I especially liked the guidance on how to hook up with a porkster bronzeback." –Troy Winebarger, Georgia River Fishing.com
"Tim Holschlag knows bronzebacks better than anyone. The real value of this book is the tips and tricks that Holschlag shares. And then there are the flies, all proven producers and some of the very best around. Smallmouth Fly Fishing really is three books in one, and will make you one with the smallmouth." — Fisherman's Corner, Hunt the North.com
"Successful strategies– smallmouth bass fishing guru Tim Holschlag spells them out in his new book, "Smallmouth Fly Fishing." — Dave Carlson, host of "Northland Adventures"
"Tim 'Mr. Smallmouth' Holschlag takes only fishing vacations, and he just returned from fishing six rivers in five days, catching 17-inch-plus smallmouth in every river. "Smallmouth Fly Fishing" is filled with this same passion for smallmouth and his secrets for catching them" — St. Paul Pioneer Press
"A Masterpiece!! What a tremendous accomplishment, just fantastic!" — Pikemasters, Inc.
"A great read, with lots of good information." — Twin Tiers Fly Club, Corning, NY
"Absolutely fabulous, the best smallmouth fly book to date." — Bob Long Jr, Fishing instructor for the City of Chicago
"A fine and complete book, loaded with practical info fly rodders need to chase my favorite fish, the smallmouth." — Lefty Kreh