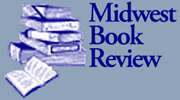 Tim Holschlag's new book, River Smallmouth Fishing, was reviewed by Small Press Bookwatch. The excerpt of the review is below.
"Depending on the body of water, many fishing techniques can be applied to achieve the biggest and most fish. "River Smallmouth Fishing: The Best Techniques & Best Rivers" is a guide to river fishing and how to get the best results. From the best lures, strategies to get bigger fish, options for one's boots, fly fishing, water conditions, and much more. With also a guide to the top 102 rivers for fishing throughout the United States and Canada, "River Smallmouth Fishing" is filled with graphs and black and white photographs, proving to be a very educated pick for river fishing enthusiasts."
— Small Press Bookwatch, December 2011, The Fishing Shelf
Visit Small Press Bookwatch to read the full review.