The Best Techniques, Flies and Destinations
by Tim Holschlag
A three-part manual on fly fishing for smallmouth bass.  This comprehensive guide is the first ever to cover all three aspects of the sport in one book.  Part 1 is 15 techniques chapters for smallmouth in rivers lakes and ponds.  Part 2 is the 40 top flies, with recipes and fishing instructions.  Part 3 is the 100 best destinations, with maps and descriptions. The reader-friendly format includes 68 illustrations, 17 charts, 108 maps, and 106 photos, many of them in color.  By Tim Holschlag, the author of Stream Smallmouth Fishing (Stackpole Books, 1990) and River Smallmouth Fishing (Smallmouth Angler Press, 2010)
Read our new Interview with Tim Holschlag about smallmouth bass fishing and his new book, "River Smallmouth Fishing".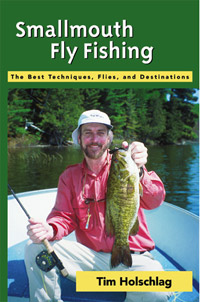 THREE BOOKS IN ONE!!!
PART I: 15 Chapters of Instruction –
Smallmouth biology, river features, lake habitat, fly tackle, casting, wade fishing, boat rigging, and all techniques for both rivers and lakes.
PART II: 40 Best Smallmouth Flies –
Color photos, illustrations, recipes,and fishing instructions for the 40 top smallmouth flies.
PART III: 100 Top Smallmouth Destinations –
The hundred best places to fish in North America, with maps, detailed information, and fishing tips.
Look Inside the Book–click here for a PDF of 26 sample pages
Table of Contents
(click images to enlarge)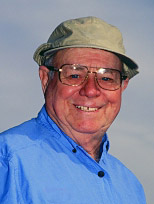 "Smallmouth Fly Fishing" is a super book every serious fly rodder should have who chases this wonderful fish. It is filled with practical information only understood by someone like Tim Holschlag who has spent years guiding and fishing for smallies. The illustrations are superb and extremely helpful. Like this grand fish– don't let this one get away."
— Lefty Kreh
Click Here to Read More Reviews
Where to Buy:
Smallmouth Angler Press publications are
available from these distributors:
> Baker & Taylor
>Partners Distributing
> Brodart
> Royal Publications/Inter-Sports
> Anglers Book Supply
> Raymond C Rumpf & Sons
and all library wholesalers
OR YOU MAY ORDER BOOKS/DVDs DIRECTLY
FROM SMALLMOUTH ANGLER PRESS
Smallmouth Fishers:
You can order our books, and other smallmouth fishing products, at our shopping page.