Trophy Smallmouth in Northern Minnesota
Lakes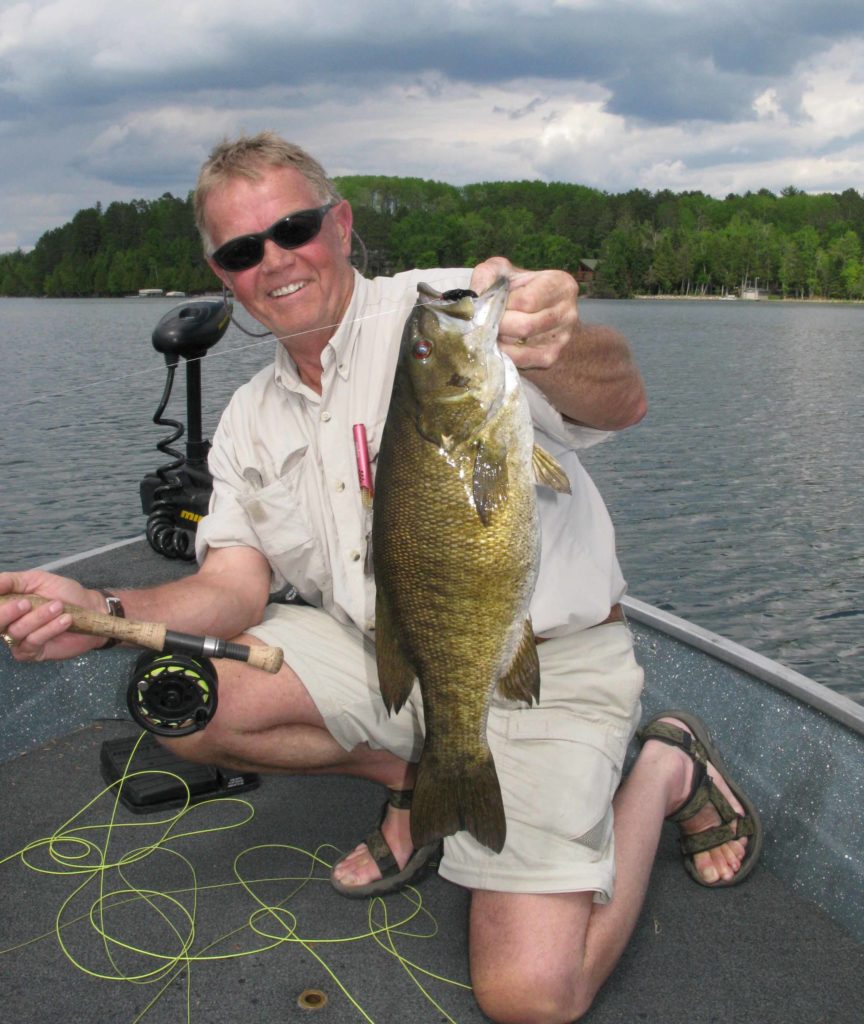 – Shallow Water Fly or Spin Fishing
– Extra Large Smallmouth Bass
– Comfortable Boats, Expert Guiding
Why Northern Minnesota Lakes for Smallmouth?
It's Simple. Excellent fishing! Unfortunately, smallmouth reproduction and fish numbers have suffered in some lower Midwest rivers due to increased flooding and chronic high water. In contrast, northern lake smallmouth numbers and sizes have dramatically increased due to the warmer temperatures, improved spawning and greater catch and release. Some lakes where smallies were just an occasional species now hold high numbers of 16, 18 and even lunkers over 20 inches.
Early June is prime time for anglers to battle these shallow water bruisers. There's no need to paddle, portage and sleep on the ground in the Boundary Waters Canoe Area to experience unsurpassed smallmouthing. Instead, Tim Holschlag, who wrote the book (several books actually), on smallmouth will show you superb, yet comfortable fishing in a scenic Northwoods setting.
Using full-sized boats that allow you to stand and easily cast, Tim and his associate Dan Johnson, will put you on big, power-packed bronzebacks. And due to the clear water, often you'll be able to sight fish these big fish. Additionally, some of the lakes we guide on have bonus catches of big muskies, pike and largemouth bass.
North Central Minnesota's Itasca County is home to over 2 dozen smallmouth lakes. Using the friendly town of Grand Rapids as a base, Tim and Dan will take you to the very best of these waters. Grand Rapids is just a few hours drive north of the Twin Cities and has a variety of lodging and dining establishments.  Contact Tim for early June availability.
Minnesota River Guiding, Too
Big Smallies in the Blue Ribbon Mississippi River
This is our 27th year of guiding on the best rivers and streams in Minnesota and Wisconsin. This includes great Minnesota rivers like the upper Mississippi and the St. Croix, plus smaller and lesser-known waterways where the fishing is equally amazing.
Custom Craft
These trips are daylong floats for one or two clients. On most rivers, the craft used is a customized oar-powered johnboat. For smaller streams, a specialized "Smallmouth Angler" canoe allows you to reach waters rarely fished by others.
From these comfortable fishing boats, smallmouth bass fans from across the United States have caught thousands of fish over 15 inches. And hundreds of these are trophies exceeding 18 inches, including giants over five pounds. On a Smallmouth Angler trip, your chances of battling unusually beefy bronzebacks are high.
Daily Rates: for Lakes or Rivers
— $350 for one
— $390 for two people
Reservations:
— Book early, June dates are limited
— $125. Deposit Required
Booking:
Smallmouth Angler
612-781-3912
Online Contact Form
"All of my Smallmouth Angler trips have been great. Each time I learn a whole lot more about smallmouth bass and how to catch them. And on my last trip, the number of big smallies I landed absolutely amazed me."

— Ed Constantini
Read more about what to consider when hiring a guide:
Guided Trips Also Include:
Comprehensive Instruction, Too
On Smallmouth Angler trips you can receive personalized instruction if you wish.
Our guides are professional smallmouth bass instructors with years of teaching experience at our popular "Stream Smallmouth Bass Schools".
As much or as little instruction as you want is entirely up to you. However, if you want to further your knowledge of smallmouth bass and how to catch them, these are the trips.
The Best Tackle
Besides great fishing instruction, your trip includes lunch and beverages, plus use of the finest tackle and flies. Either fly tackle or spin, we provide you with the best equipment for the conditions. This includes the best fly rods and fly line and patterns from the "Holschlag Signature Series Smallmouth Bass Flies" selection. These flies are designed for and rigorously tested on the waters you will be fishing.
Smallmouth Angler Guides:
Dan Johnson, Guide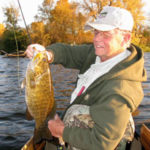 Dan Johnson has been a partner with Tim Holschlag in Smallmouth Angler for 24 years. He has been an instructor for our Stream Schools, host of our Canadian fishing trips, a commercial fly tier and smallmouth guide.
Dan has a friendly, clear teaching style for those who want instruction. He brings decades of expertise to your trip, and that's no exaggeration. He and Tim avidly fished the same Iowa streams together as youth over 50 years ago.
Tim Holschlag, Guide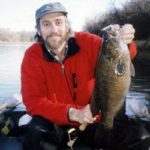 The author of three popular smallmouth bass books, high quality DVDS and hundreds of magazine articles, a prominent seminar speaker, and the primary teacher at our popular "Stream Smallmouth Bass Schools" for 24 years.
If you are new to fishing for smallmouth, or want to improve your skills, instruction is Tim's specialty. No one knows smallies and where to find them better.
Arlin Schalekamp, Guide

Truly a fisheries expert, as the Minnesota DNR Area Fisheries Supervisor in Fergus Falls, Arlin played a key role in establishing smallmouth bass in the Otter Tail River over 20 years ago. Over the next two decades he helped build the Otter Tail into a world class smallmouth fishery.
Now recently retired from the DNR, Arlin is sharing his many insights, expertise and enthusiasm with guiding clients.
For all smallmouth guiding, e-mail:  info@smallmouthangler.com or call 612-781-3912